The National Park Service keeps records of search and rescue missions in its parks, and its 2014 annual report is enlightening as to such causes, most of which are applicable to the planning and conduct of Scouting activities.
For instance, the location of such search and rescue missions varied widely, as shown by the following: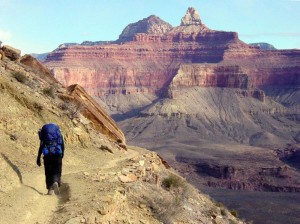 Mountains between 5000 and 15,000 feet – 20%
Mountains/foothills below 5000 feet – 15%
Canyons – 15%
Rivers – 9%
Forests – 7%
Ocean – 7%
Desert – 5%
Cliff/Rock – 4%
Lake – 3%
Cave/Mine – 2%
Urban – 2%
Grassland – 1%
Swamp – 1%
Activity-wise, the most prevalent activity requiring rescue was hiking, with boating next in line: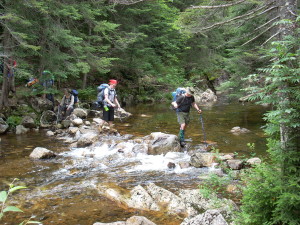 Hiking (day) – 42%
Hiking (night) – 13%
Boating (non-motorized) – 10%
Boating (motorized) – 7%
Swimming – 6%
Climbing – 4%
The Park Service also recorded those factors which contributed to the need for search and rescue: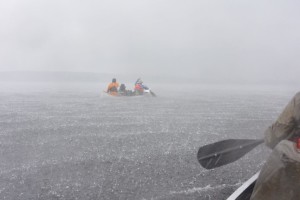 Fatigue/Poor physical condition – 23%
Error in judgment – 19%
Falls – 10%
Inadequate equipment/clothing/experience – 10%
Weather (heat, wind, snow, ice, flood, lightning) – 8%
Darkness – 4%
The takeaways for Scout volunteers are many, including the following:
Some activity locales may be more risky than others, but as the data shows, all locales have some inherent risk, and must be taken into account during the planning process.
Particular attention should be paid to hiking outings, as over  40% of all searches and rescues were directed to hiking activities.  Hiking combines many risk factors into one event, including physical condition, weather hazards, dehydration, possible communication issues, lack of experience, improper gear, etc.  However, aquatics-based activities comprised 23% of search and rescue scenarios, and should not be underestimated.
Factors contributing to risk are many, with the most prevalent ones being  fatigue and poor physical condition, and errors in judgment.  Some errors in judgment may be related to fatigue and poor physical condition during the activity, while some errors in judgment may be due to poor activity planning. Errors in judgment may lessen with experience, or training.
To be forewarned is to be forearmed!   Safe Scouting. 
Search and Rescue in the National Parks . . . what were the causes?